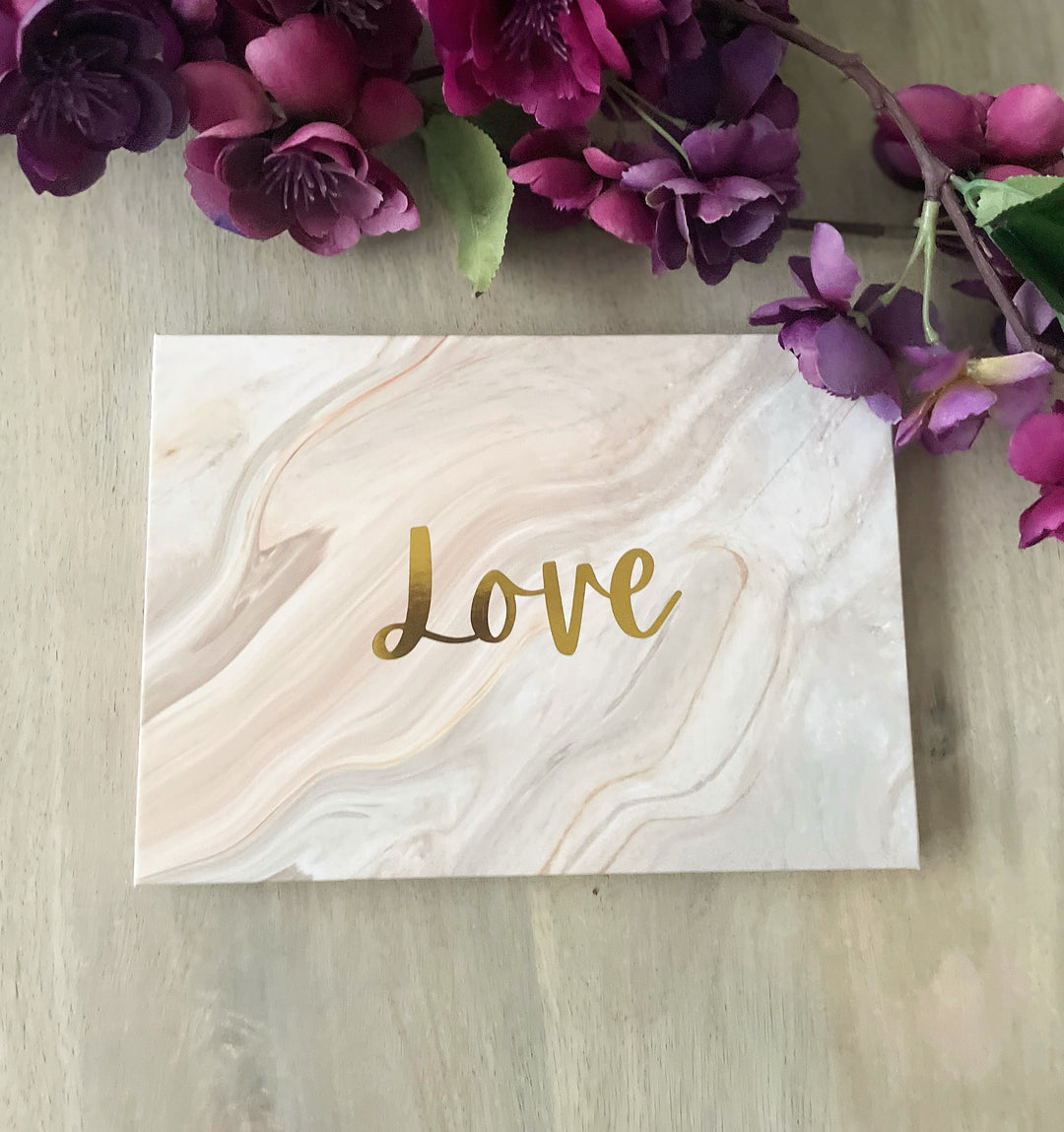 "Love" Hardcover Book
Regular price
$79.99
Sale price
$59.99
/
---
Introducing the sleek and modern "Love" Memory Book, your gateway to preserving and reliving precious memories. With its vibrant electronic screen, this cutting-edge device captures your heartfelt experiences in stunning detail and preserves it in a hardcover book. Store up to 2 hours of cherished footage and effortlessly navigate through your memories with intuitive controls. 

Its contemporary design seamlessly blends into any setting, making it a captivating centerpiece that sparks curiosity and conversations. Transform your coffee table into a gallery of moments, igniting nostalgia and storytelling among friends and family.
Unlock the boundless potential of your cherished memories with this state-of-the-art device – where modernity meets sentimentality in a compact and captivating package. Makes the perfect gift for yourself or your loved ones. 
Shipping time: 1-2 business days
(As of November 5 2023)
Video not ready? No problem! Simply purchase the book and email us the video by replying to your order confirmation or upload it yourself using the provided usb-c cable. 


8.5' x 6' book
7' screen
3.7V 1200 mah 4.4Wh rechargeable polymer lithium battery
Hardcover
1024 x 600 resolution
USB port
MP4, AVI and MOV supported
Videos should be created
using a 16:9 screen ratio ideally with H.264 encoding