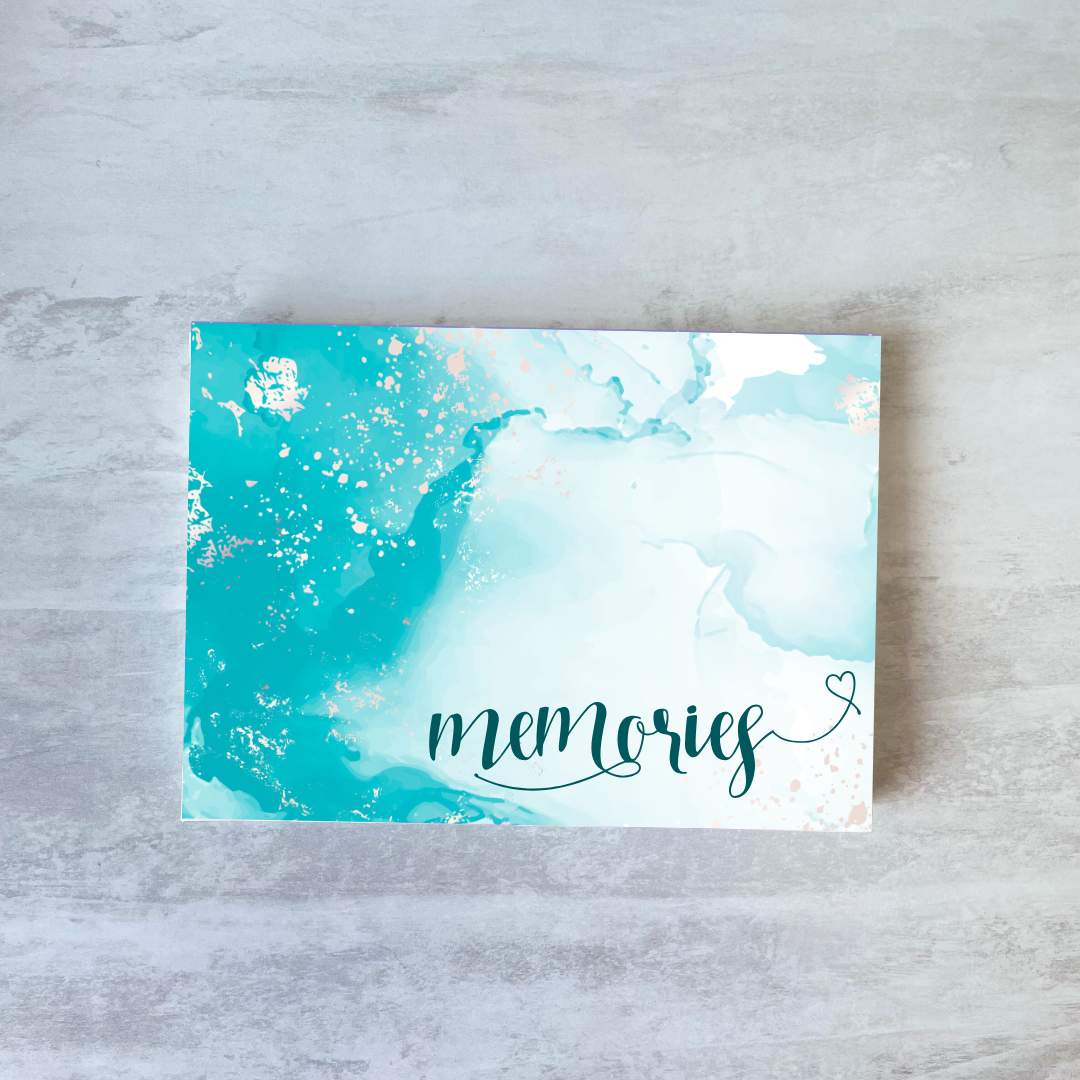 "Memories" Sea Marble Hardcover Book
Regular price
$79.99
Sale price
$59.99
/
---
Introducing the sleek and modern "Memories" Sea Marble hardcover Book, your gateway to preserving and reliving your precious memories. 
With its vibrant marble design cover, this cutting-edge device captures your heartfelt experiences in stunning detail and preserves it in a hardcover book. Store up to 2 hours of cherished footage and effortlessly navigate through your memories with intuitive controls. 

Its contemporary design seamlessly blends into any setting, making it a captivating centrepiece that sparks curiosity and conversations. Transform your coffee table into a gallery of moments, igniting nostalgia and storytelling among friends and family.
Unlock the boundless potential of your cherished memories with this state-of-the-art device – where modernity meets sentimentality in a compact and captivating package. Makes the perfect gift for yourself or your loved ones. 
This is a pre-order product and the design may vary from the product image shown. 
Video not ready? No problem! Simply purchase the book and email us the video by replying to your order confirmation or upload it yourself using the provided usb-c cable. 
Disclaimer:
We extend our heartfelt gratitude to all the wonderful individuals supporting us during our exciting launch stage. As a growing business, please be aware that shipping and deliveries might take up to 3-4 weeks for this product due to high demand. We appreciate your understanding and patience while we work hard to get our innovative products to your doorstep. In return for your support, we offer discounted prices to encourage you to experience our offerings and kindly request your valuable feedback to help us improve our services further.
8.5' x 6' book
7' screen
3.7V 1200 mah 4.4Wh rechargeable polymer lithium battery
Hardcover
1024 x 600 resolution
USB port
MP4, AVI and MOV supported
Videos should be created
using a 16:9 screen ratio ideally with H.264 encoding